Board
Our Board of Directors
Wes McDaniel
Founder and Chief Executive Officer, CEM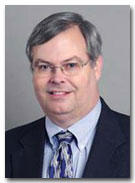 A natural leader and savvy entrepreneur, Ideal Impact is the fourth organization Wes has created "from the ground up." He began his career in the energy efficiency business in 1979 and is considered one of the best at building great organizations in the energy solutions business. During his career, Wes has held senior management positions at international companies and led the development of one of the largest energy solution organizations in the world, comprising 35 offices in the U.S. and offices in five European countries. This organization was widely recognized within the industry as highly ethical and the most focused on client needs. His leadership abilities and industry expertise have garnered him media coverage and speaking opportunities in multiple countries on energy conservation in buildings and how to grow a great organization. In addition, he has helped with the development of industry-related laws in both the U.S. and Europe.
Wes graduated from the University of Texas Arlington with a bachelor's degree in electrical engineering and holds the Certified Energy Manager and Certified Demand Side Manager certifications.
Wes resides in Grapevine, Texas, with his wife of 28 years, Jan. They have two grown children, Tyler and Bonnie. He is a Senior Member of the Association of Energy Engineers, a member of Tau Beta Pi, and a member of Church at the Cross. He has served on multiple boards. He has been actively involved in Bill Glass Prison Ministries since 1995 and leads a team to work at Beautiful Feet Ministries in Ft. Worth twice a month. He has served on six international mission trips.
Wayne Stevenson
Board Member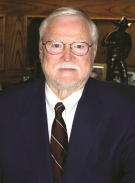 A recent winner of the DBU Tom Landry Leadership Award, Mr. Wayne Stevenson is a strong spiritual leader in Collin County who has faithfully served as an entrepreneur and philanthropist for many years. Mr. Stevenson earned his Bachelor of Science in chemical engineering from Louisiana Polytechnic Institute. After graduating in 1957, he joined Cities Service Corporation as a process engineer.
Mr. Stevenson's engineering career carried his family across the country, first to Cleveland, Ohio as a process analyst for Bunker-Ramo Company, and next to Phoenix, Arizona, as an application engineer for General Electric.
Moving to North Texas, Mr. Stevenson became Vice President for F&M Industries. He later founded Texas Controls Incorporated, which would become Control Systems International (CSI), continuing his service and leadership with his company on a global scale. In recognition of his leadership and success, he has been previously named by Ernest and Young as "The Entrepreneur of the Year." Mr. Stevenson served on the Baptist Foundation Board for nine years, and is currently on the Baylor Hospital Foundation Board and the Board of Directors for Bill Glass Champions for Life Ministries.
Mr. Stevenson and his wife, Buena, have been married for over 50 years, and they have been members of First Baptist Church of Plano, Texas for over 40 years. They have two adult children and seven grandchildren.
Jerry F. White, BSEE, MSEE, MBA
Board Member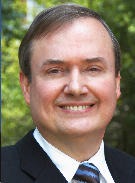 Associate Director of the SMU Cox Caruth Institute for Entrepreneurship 1972 – 1988, Director 1988 – present. Institute ranked #7 nationally in 2004 by Entrepreneur magazine and #5 nationally in 2005. EMBA Entrepreneurship program ranked #6 worldwide by Financial Times in 2010. Chairman of Southwest Venture Forum for 20 years. Founder and chairman for 21 years of the Dallas 100™ Awards (annually identifies and honors the 100 fastest growing privately held businesses in Dallas). Board of Directors of numerous growth oriented entrepreneurial businesses for more than 30 years including Data Medical Associates, Inc., Control Systems International, Inc., Adea, Inc., CSRG, Inc. Consultant to numerous CEO's of entrepreneurial companies.
Founder and Director of the Cox MBA Venture Fund (currently approximately $2 million in cash and investments). Global Consortium of Entrepreneurship Centers, member of Executive Board and Chairman of the Governance Committee. Founder of Cox MBA Business Plan Competition (conducted for the last 10 years; current year prize money of almost $50,000). Most Valuable EMBA Professor award 2006 (teaching entrepreneurship). Co-Author of Administering the Closely Held Company (Prentice Hall). Co-Author of The Entrepreneur's Master Planning Guide (Prentice Hall). Co-Author of A Small Business is Not a Little Big Business (Harvard Business Review). Cox Business Leadership Teaching Excellence Award 2008, 2009, 2010 and 2011.
David E. Hunt
Board Member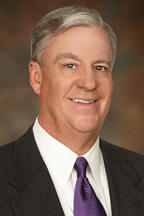 David E. Hunt serves as CEO/President of the Denkmann family of companies ("Denkmann Interests"), with investments in oil & gas, CO2, minerals and commercial real estate. Leading these companies brings together David's natural resources, financial, banking and management experiences.
Previously, David was a Principal and an Owner of Fossil Creek Resources, LLC, an EnCap Investments company, focused on geo-science and technology driven exploration and development activities. He played a primary role in the financial and business development activities of the company.
Prior to 2009, David worked with Citigroup to successfully expand its presence in the domestic energy market. From 2000-2004 has was Managing Director, Head of Energy and Utilities Banking Segment with Banc One Capital Markets, Inc. Earlier in his career, David managed a Loan Syndication business for Bank of America and its predecessors, which raised billions of dollars for the energy and financial services industries.
Currently on the Board of Trustees of First United Methodist Church Dallas (Chair 2011-2013), David has previously served as Chair of the Administrative Board and Staff Parish Relations Committee of the church, as well as serving a number of years as Treasurer on the Finance Committee. He is actively involved in TCU alumni activities and serves on the National Alumni Board after chairing the Board of the Clark Society, the association of TCU major contributors.
David holds degrees from TCU (BBA) and The University of Texas (MBA) and maintains a CPA certification. Originally from Fort Worth, he and his wife Lynn currently live in University Park, Texas. David and Lynn have two adult married daughters, Michelle and Leslie.
Bethany Detrich
Board Member and Director of Sales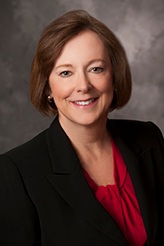 After graduating from Texas Tech University with a business degree in Marketing, Bethany worked her way through the sales and training ranks at Verizon including leadership roles in Global Sales Management Development and Director of Channel Management.
Bethany was the President of Leadership Growth Partners and consulted with companies like Schneider Electric, TXU Energy, Verizon, EDS, Perot Systems and Keyspan Energy. She is a trained executive coach, author, and has been adjunct faculty both at UT Dallas and SMU. She served on the SMU Sales Leadership Forum as a board member and was the Executive Director for the DFW Training Director's Roundtable. Bethany was the VP of Learning at Concentra-Humana and Global Sales Director for BizNet Software.
Bethany has built a career furthering the cause of professional sales. She is a member of White's Chapel UMC and is a mentor for 4Word Women and the Professional Leadership Program at UNT. She recently was awarded the Dale Howe award for Servant Leadership from the UNT Professional Leadership Program. Bethany lives in Trophy Club with her husband of 28 years, Bob. They have two grown children, Jeff and Abby.
Corban Bates
Board Member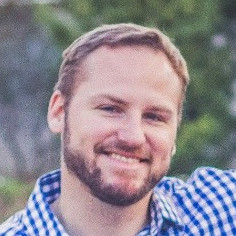 Corban Bates leads the Venture Capital and Private Equity investments for Vantage Partners TX
LLC, which includes deal sourcing, investment analysis, due diligence, strategy, and on-going
support and oversight. Vantage Partners TX LCC is a private investment company located in
Houston that focuses on direct investments into commercial real estate and private operating
companies. Corban feels incredibly blessed to be in a position in which he's able follow his
natural interests, use his God-given abilities, and be a part of something bigger than himself. As
Warren Buffett once said, he tap dances to work every day.
Corban grew up in the North Houston area and played almost every sport possible in his youth.
Despite being a slow, average shooter with limited jumping ability, he was able to have some
success in basketball and was recruited by a number of colleges. Corban ultimately chose to go
to the United States Military Academy at West Point, where he played basketball there all four
years. Following his graduation, Corban served as a Logistics Officer in the United States Army
for five years. He deployed to Iraq with the 3d Armored Cavalry Regiment in 2010-2011 in
support of Operation Iraqi Freedom.
Following Corban's time in the Army, he and his wife returned to Houston where he enrolled in
Rice University's Full-Time MBA program. Always having an interest in investing and
entrepreneurship, Corban focused on Finance and Entrepreneurship. He was also the President of
Rice's Veterans In Business Association (VIBA) during his second year of business school.
Upon graduation from Rice, Corban began his investing career at Goldman Sachs within their
Investment Management Division. For the next three years, Corban provided holistic wealth
management services for a small number of wealthy families and foundations. His role at
Goldman Sachs, along with his previous experiences, led him to his current position at Vantage
Partners TX LLC.
Corban currently resides in Spring, Texas with his wife Erica Bates. They have two young boys,
Dawson and Everett. When he's not chasing them around, he's typically watching, playing, or
talking about sports.